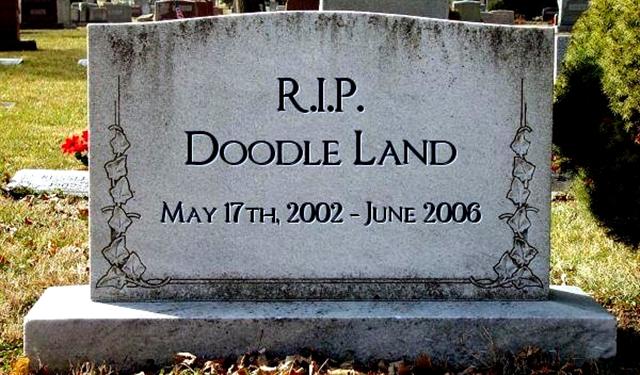 Doodle Land is closed. We ran into some hosting problems that deleted all of our files.
Since Doodle Land was goin to come to a stop anyway, we feel like it isnt necessary to continue to build again.
What once was, is no longer. Doodle Land was great while it lasted.
A little piece of Doodle Land is still left thou, and you can keep the legacy going by signing the guestbook.
We would appreciate it, dont foget about us.


Eric M

Terry P


Always reppin for Deen




Last Updated: Feb 22, 2007